From Philadelphia, PA, Case Bloom is an artist, DJ, and graphic designer. He and his father own Tucker & Bloom, a company based in Nashville, TN that designs and manufactures bags of all sorts. Case spins records at his monthly hip hop party called THE BOOM BAP, in both Nashville and Philadelphia with guest DJs including 9th Wonder, Diamond D, The Foreign Exchange, DJ Evil Dee, and many more.
Follow Case Bloom on Twitter
Follow Case Bloom on Facebook
Follow Case Bloom on Soundcloud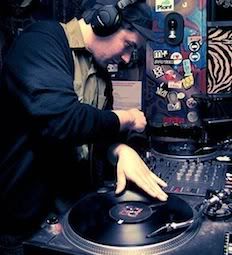 ---
From Brooklyn, NY, DJ Chela has been representing her values and music since 2002. In addition to DJing, she is a singer/songwriter, Reiki Master Teacher, and student at the Barbara Brennan School of Healing. Chela has performed on four continents, branding her name in radio, clubs, mixtapes, battles, and live shows to healing and political activism movements. Her movement is called the New Girl Order, embracing new possibilities when women's voices have a respected presence in hip hop and society as a whole. Her live sets are a dynamic blend of hip hop, R&B, reggae, latin rhythms, rock, pop, classic funk, soul, and disco. In 2009, Chela received second place at the 2009 Winter Music Conference DJ Mix Battle, as well as second place at the 2006 "She's My DJ!" battle. In 2010, she was the only female selected to compete in the NYC regional Red Bull Thre3Style Competition. She earned nominations for Best Female Mixtape DJ at the Justo's Mixtape Awards two years in a row, as well as Best Underground Mixtape DJ in 2006, and was inducted into Justo's Mixtape Allstars, the Murda Mamis, and the Universal Zulu Nation. DJ Chela hosted and mixed the weekly radio program, New Girl Order Radio, at Duke University for three years, and was selected as one of the Top 10 Most Influential College DJs by Urban Network Magazine. Chela's mixtapes have helped her establish a unique style, socially aware themes combined with scratch production, mixing, and original blends. She has worked alongside KRS-One, Pharaohe Monch, Saigon, Mystic, Rebel Diaz, and Immortal Technique as their respective DJs.
Follow DJ Chela on Twitter
Follow DJ Chela on Facebook
Follow DJ Chela on Soundcloud
Follow DJ Chela on YouTube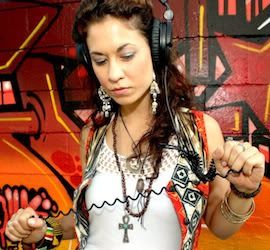 ---
DJ Rob Swift is a turntablist from Queens, NY. He began DJing at age 12 from watching his father DJ meringue parties, and later joined The X-Men in 1991. By 1992, Swift won the coveted DMC East Coast title, becoming world renowned as a master beat juggler. In 2001, Rob Swift was featured in the DJ documentary SCRATCH. In 2002, The X-Ecutioners' critically acclaimed album Built From Scratch debuted in the Top 20 of the Billboard charts. Swift has also appeared on ESPN, The Tonight Show with Jay Leno, and even Sesame Street. In 2008, Rob was the first Hip Hop DJ to be invited to perform at the Savannah Jazz Festival. Rob has collaborated with Blue Man Group, Herbie Hancock, Bob James, Linkin Park, Good Charlotte, Fat Joe, Cypress Hill, and more. Swift released his second DVD in 2009 called As The Technics Spin, where he details his thought process for creating his battle and showcase sets as well as selecting his records and developing his routines. Swift's latest album, The Architect is a blend of hip hip and classical music that as the soundtrack to his vision of where hip hop could travel.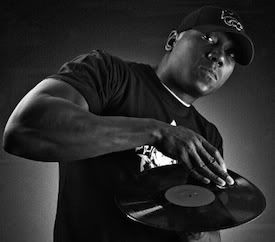 ---